Cloud Envisioning Workshop
Learn an effective cloud deployment strategy and discover the many benefits of the cloud in this hands-on workshop.
A custom cloud adoption framework
Justifying a move to the cloud is easy when you have clear understanding and tangible examples of how it will benefit your business. Our Cloud Envisioning Workshop will equip you for a successful cloud journey.
Our experts will demonstrate cloud governance and operational practices. You'll be prepared to create effective workload business cases, cost control models and cloud deployment plans.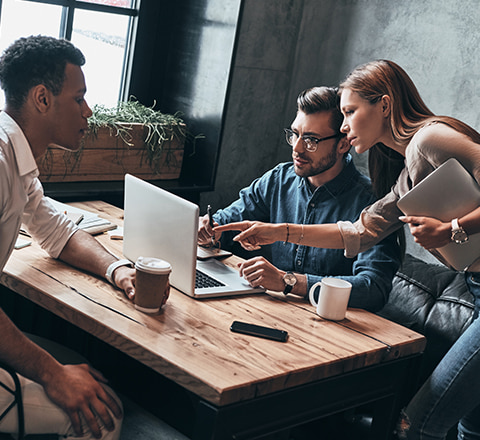 ---
We'll collaborate with your stakeholders.
Transitioning to the cloud requires buy-in from key people. This workshop shows the value of cloud deployment to:

Business executives
The cloud can shorten your time to market for new services, as well as minimise infrastructure costs.

IT teams
Appropriate governance and operational models enhance overall architecture performance.

Workload owners
Together, we'll discover efficiency and productivity opportunities within cloud platforms.
Expert guidance during an interactive session
The Cloud Envisioning Workshop is a chance for your organisation to discover new possibilities in the cloud. Steered by our consultative process, you'll learn how to reduce adoption risk, improve IT service levels and support growth through an effective cloud strategy.
Paving your path to the cloud
We'll help you maximise impact by evaluating roadblocks and competencies in your current infrastructure. To show you how cloud management strategies and policies work, our architects will deploy a proof-of-concept workload in infrastructure as a service and platform as a service.
You'll learn:
Best practices when creating a cloud roadmap
Cost control and operational tracking models
Advantages of public and hybrid cloud deployment
How to rationalise workloads in the cloud
---
---